Full Screen Installation for Exhibition / Technical Information:

• The total length of 126 compositions are about 70 minutes.
• The installation program is a standalone application (MacOS). It is exhibited by a projector or a large display and stereo speakers. Screen size should be over 250 cm x 400 cm (approx.100x160").
• The program requires Internet connection.
Full Screen Installation for Exhibition Video Demo / 3:22
(the original work is not a vidoe art)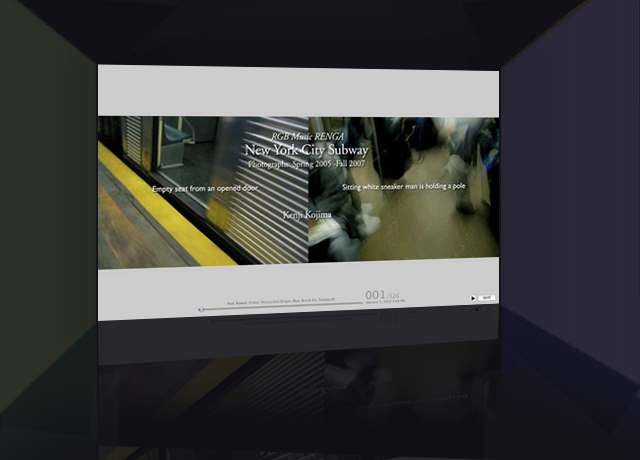 Installation View Virtual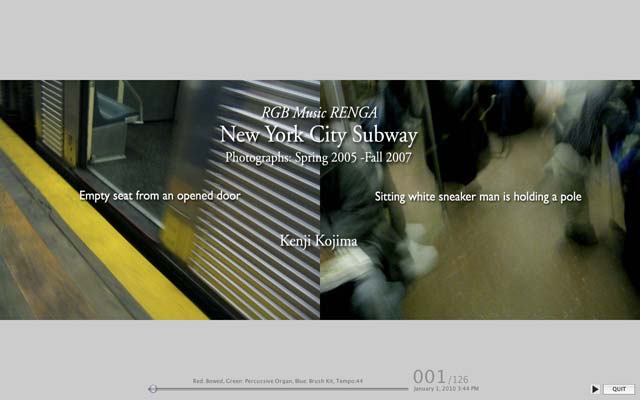 Exhibition version full screen: Opening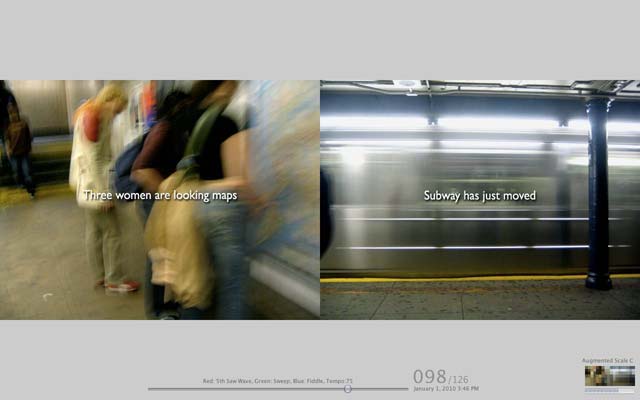 Exhibition version full screen: Playing 098
Contact:
index@kenjikojima.com