media art exhibition

WAH: A New Diversity
a new diversity of art and technology on our contemporary
Kenji Kojima: RGB Music Series
Egon Zippel: Broken Horizon, Bike Carcasses
Oliver Warden: Untitled Box 2.0
September 12th - October 2nd (extended), 2015 Admission Free
Gallery Hours: Friday, Saturday and Sunday 12–6 pm
Opening Reception: Saturday, September 12th, 6 - 9 pm
Venue:
WAH Center
(Williamsburg Art & Historical Center) 135 Broadway, Williamsburg Brooklyn, New York
Subway: L train Bedford Ave. or J, M, Z train Marcy Ave.
MAP
WAH: A New Diversity brings together the works of three visionary artists who are using innovative technologies and mediums to bridge the divide between art and technology. These works combine visual and/or auditory elements to create unique, multimedia compositions that reflect on our contemporary, technology based lifestyles.

Curator, Yuko Nii, Founder and Artistic Director of the WAH Center, would like to thank both Hazel Santino,
Curator at Brooklyn Fireproof (BFP) Collective LLC and Kyoko Sato Ono, Independant Curator/Exhibition Producer, for their kind help.
Kenji Kojima: RGB Music Series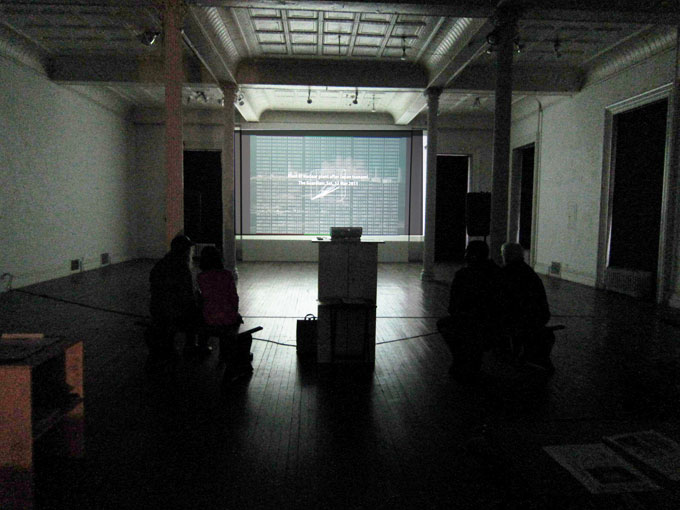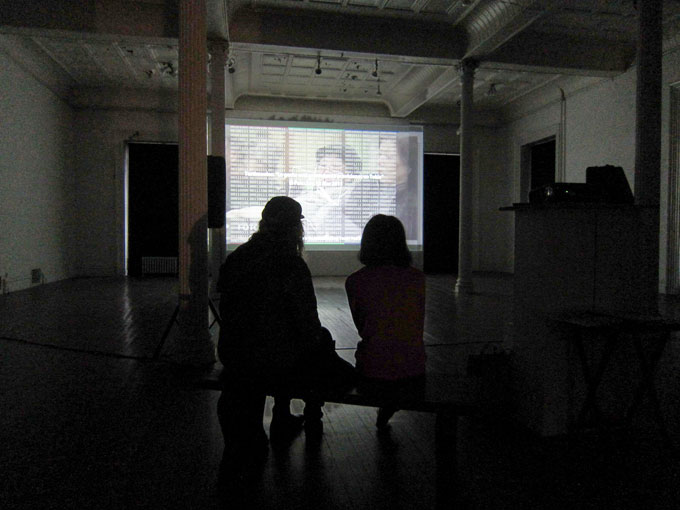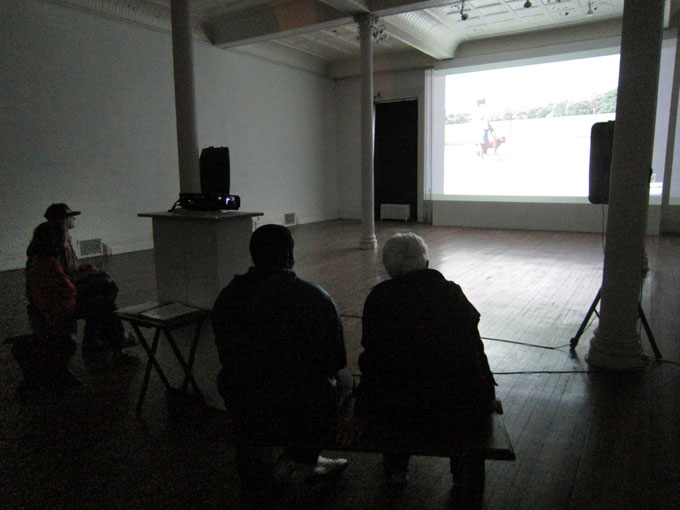 Kenji Kojima's RGB Music series have been experimenting with the relationships between perception and cognition, mathematics, technology, music and visual art since 2007. Sometimes the art work is called "Techno Synesthesia". Because the concept of the series inherits from the synesthesia of visual art by Wassily Kandinsky and music by Alexander Scriabin. The project core is the development of software "RGB MusicLab". RGB MusicLab converts digital color values of an image to tweleve-tone sounds. The program reads RGB (Red, Green, Blue) value of an image. RGB value 120 is the middle C of the musical scale. One pixel makes a harmony of three notes of RGB value, and the length of note is determined by the brightness of pixel. The WAH Center exhibition projects three new video editions of the RGB Music projects, "Subway Synesthesia (2008)", "999 Views of Skyscrapers from Great Lawn in Central Park (2010)", and "Composition FUKUSHIMA 2011 (2012)" on a large wall. The original works were software applications and they were captured to videos. Please see the exhibitions and the awards of RGB Music Series at the bottom of this page.
Image to Music Application "RGB MusicLab"
MacOS & Win Downlaod
http://kenjikojima.com/rgbmusiclab/
Password for the exhibition: kenjikojima@wahcenter (works until Oct. 2, 2015)
Use the password before the exhibition ends, the application "RGB MusicLab" will be a full-function.
Usually over $30USD donation people can get a password. After the end of exhibiton full-function RGB MusicLab works.
Please click "PayPal" button at the top right, and support Kenji Kojima's art works.
Subway Synesthesia (duration 20:05)
First screening: 2008 AC Institute, New York, NY
Kojima's series of photographs New York City Subway are presented as diptychs that become the material for his moving image and sound installations. These photographs, along with simple text overlays, act as a sort of eye-to-mind primer that are then dissolved into hundreds of pixels of flowing color and sound.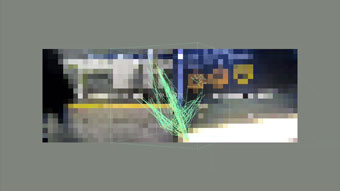 999 Views of Skyscrapers from Great Lawn in Central Park (duration 20:26)
First screening: 2010 PROCESS Festival "Sound from Systems", Berlin, Germany
Kojima's piece explores this idea, taking 999 views of skyscrapers from the Central Park's Great Lawn, and generating hundreds of mini-compositions based on the RGB (Red Green Blue) values of the photograph's pixels. The art software selected a photograph from 999 views randomly, and made a short improvisation. First time screening in New York City.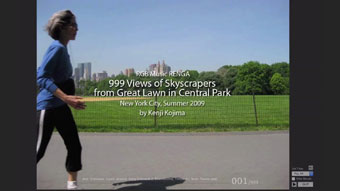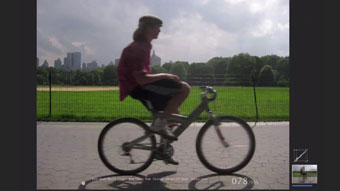 Composition FUKUSHIMA 2011 (duration 25:12)
First screening: 2012 FILE International Fetival "Hypersonica", São Paulo, Brazil
Online photographs from the international press related to Fukushima Nuclear Accidents and the unfolding events to contain the radiation are accompanied by a soundtrack. But this is not an ordinary soundtrack. The music is actually a compilation of musical sequences produced by the images themselves. "Composition Fukushima 2011" is a distillation of an earlier project "RGB Music News( http://kenjikojima.com/newsmusic )", covering the news cycle worldwide with 5016 musical sequences and their corresponding news stills for the entire year of 2011.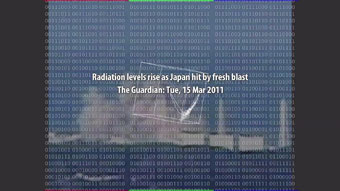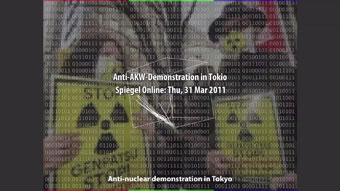 Kenji Kojima Bio:
Kenji Kojima was born in Japan, and moved to New York City in 1980. First he painted egg tempera paintings which was medieval art materials and techniques. His paintings were collected by Citibank, Hess Oil, WAH Center and others. A personal computer was improved rapidly during 80's. He found the new direction of his art and switched his art works to digital. His early online works have been cloned and archived at Rhizome in the New Museum of Contemporary Art. In 2007 he created the art software RGB MusicLab which converted image data to a music. The RGB Music series exhibited in New York, and media art festivals worldwide, including Europe, Brazil, and online art exhibitions.
Kenji Kojima's Web site:
http://kenjikojima.com
RGB MusicLab for Mac OS and Windows
http://kenjikojima.com/rgbmusiclab/
RGB MusicLab password for the exhibition: kenjikojima@wahcenter (works until Sep. 27, 2015)
---
September 26, 2015
Article of "WAH: A New Diversity" on Shukan New York Seikatsu Press (Culture, Entertainment)
週間NY生活(文化・芸能)
に「WAH: A New Diversity」が掲載されました。
Review of the show by Jonathan Judd:
Viewpoints: Sensory Immersion and Subtle Plays of Chance at "WAH: A New Diversity"
---
Exhibitions and Awards: RGB Music Series:
2015 "Enhanced Vision – Digital Video" by the ACM SIGGRAPH Digital Arts Community
2015 "3.11 - Dialogue with Fukushima" Kosmos Lane Studio & Gallery, Tokyo, Japan
2015: "Anti-Nuke Power Art" Fort Lee Public Library 320 Main Street Fort Lee, NJ.
2014 Multi-Projection Sound Installation "Composition FUKUSHIMA 2011", MediaNoche, New York, NY
2014 "Composition FUKUSHIMA 2011" CologneOFF X Video Art Festival by the New Museum of Networked Art
2014 "Composition FUKUSHIMA 2011" 10 minutes video, "BRAVE NEW WORLD" Video Art Festival, Berlin, Germany
2013 "ESPACIO ENTER 2013" International Festival of Art Science Innovation, Tenerife, Canary Islands, Spain
2012 "RGB Music News", Web Biennial 2012, Istanbul Contemporary Art Museum, Turkey
2012 "Composition FUKUSHIMA 2011", FILE SP / Hypersonica, São Paulo, Brazil
2012 "RGB Music News" , FILE RIO, Rio de Janeiro, Brazil
2011 "RGB Music News" , FILE Media Art 2011, São Paulo, Brazil
2011 "RGB Music RENGA: New York City Subway", "Live Herring 11" Media Art Festival, Jyväskylä Art Museum, Jyväskylä, Finland
2010 Contemporary International New Media Art Invitational, Wuhan University of Technology, China
2010 "RGB Music RENGA: New York City Subway", FAD (Festival de Arte Digital) , Belo Horizonte, Brazil
2010 "999 Views of Skyscrapers from Great Lawn", FILE PRIX LUX 2010, Web Exhibition of Nominees of the Prize, Brazil
2010 "999 Views of Skyscrapers from Great Lawn", PROCESS Festival "Sound from Systems", Ausland, Berlin, Germany
2009 36th Bourges International Competitions New Practices of Netart, Bourges, France
2009 Pixelstorm Award "RGB into Music" Honorary Mention, Basel, Switzerland
2009 "Subway Synesthesia", RE-NEW Digital Art Festival, Copenhagen, Denmark.
2008 Sound Installation & Photographs "Subway Synesthesia", AC Institute, New York, NY